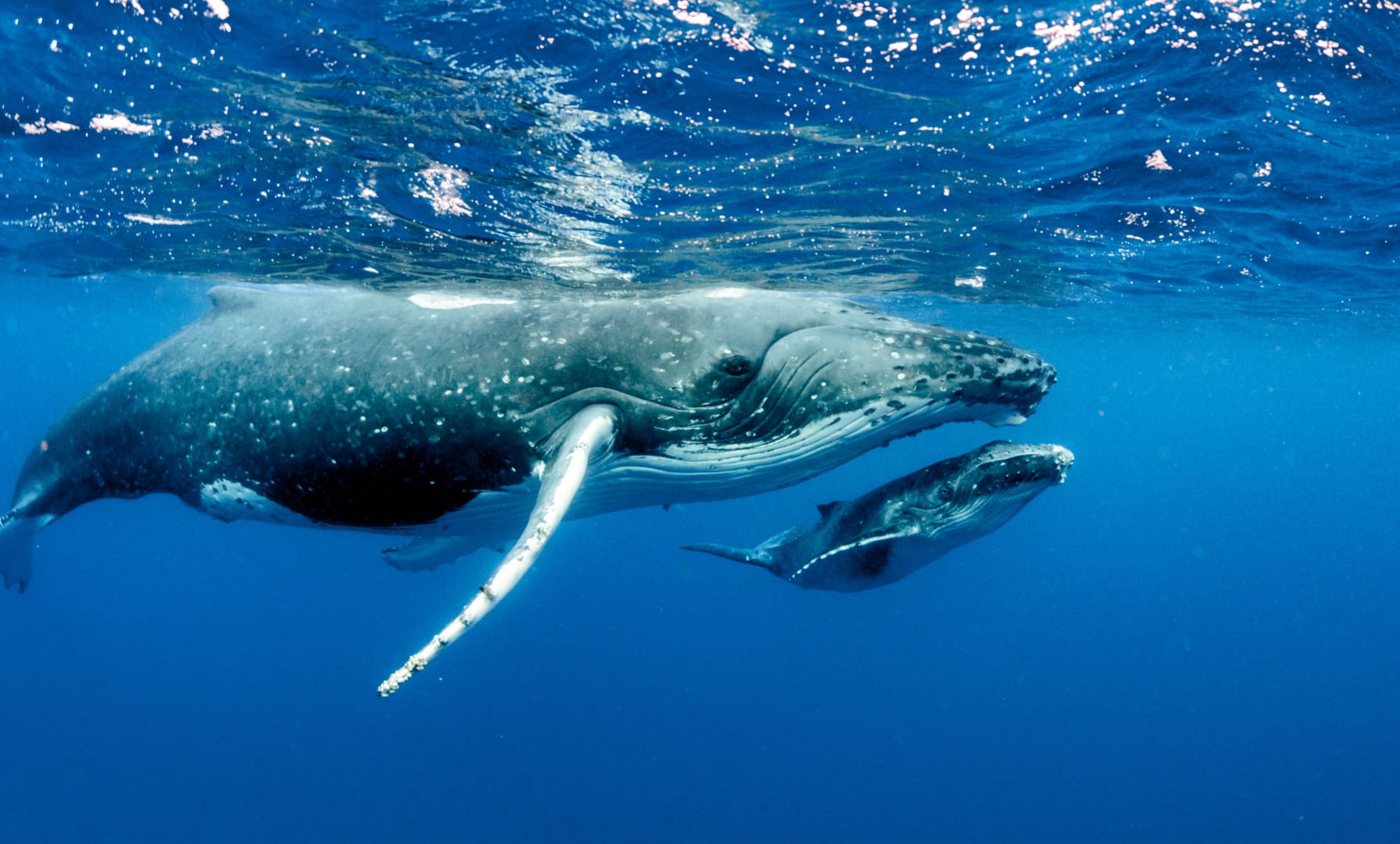 Pacific Encounters
Whaling Museum exhibit honors local role in opening Japan 150 years ago. 
Pacific Encounters
Opened: April 10, 2004
Closed: June 30, 2005
Whaling Museum exhibit honors local role in opening Japan 150 years ago. When U.S. Naval Commander Matthew C. Perry entered Edo (Tokyo) Bay in 1853 and forced Japan's government to establish relations with the United States, many assumed he was the first American to behold those shores.
However, American and European whaleships had long been known to occasionally rescue Japanese sailors from storms and shipwrecks and sometimes make landings there, despite Japan's adamant, nearly total isolationist stance. Because of the Western whaling industry, the exchange of knowledge and goods had already begun by the time the official Treaty of Kanagawa was signed in 1854.
Within this seemingly dry textbook context, however, lurk fascinating human stories about some astonishing individuals, and among the most intriguing is that of the connection to this history with New Bedford, Fairhaven, and a poor, illiterate, 14-year-old Japanese boy named Manjiro. Against astronomical odds, after his rescue with four contemporaries from a remote Pacific island in 1841 by a New Bedford whaler, fate placed the lad on a life track that would lead to national honor and respect in his homeland as well as in the United States.
To mark the 150th anniversary of the Treaty of Kanagawa, and to illuminate the extraordinary interconnectedness of Manjiro, the whaling industry, and the official end to Japan's 250-year containment from the influence of Western culture, the New Bedford Whaling Museum has mounted a richly informative and celebratory exhibition titled "Pacific Encounters Yankee Whalers, Manjiro, and the Opening of Japan."
The exhibit is curated by Dr. Stuart Frank, director emeritus of the Kendall Institute of the Whaling Museum, and assistant curator Hayato Sakurai, who is a maritime historian trained at Nagoya University, the Museum of the Sea (Mie Prefecture), and the former Kendall Whaling Museum. "Pacific Encounters" is presented in collaboration with the Kochi Prefectural Museum of History (located in Manjiro's home district), and in conjunction with the centennial celebration of the Japan Society of Boston.
Junji Kitadai and Junya Nagakuni, leading Manjiro scholars and translators for "Drifting Toward the Southeast The Story of Five Japanese Castaways," the handsome 2003 Spinner publication of Manjiro's story, serve as project advisors.
"Pacific Encounters" will showcase more than 50 objects from the collections of the Whaling Museum, the Millicent Library in Fairhaven, the New Bedford Free Public Library, the Bishop Museum in Hawaii, and from institutions and individuals throughout Japan, including Dr. Hiroshi Nakahama, the great-grandson of Manjiro.
On a tour of the exhibit, the amiable and formidably knowledgeable Dr. Frank shared stories and perspectives on this truly enthralling tale. "This was a really remarkable young man," said Dr. Frank referring to Manjiro, "who came from very humble origins. Given the circumstances of his background, his shipwreck and rescue by a perceptive whaling captain, and his subsequent 10-year experience of American life and education, seamanship, training in several useful trades, and exposure to American technology, he was not only able to envision a future for his country, but to have a hand in shaping it."
Among the many objects on display are original documents from Japan and from local whaling ships and businesses; paintings and drawings of famous scenes from Manjiro's life and incidents of pre-treaty contact; and book and scroll collections that illuminate how Western seamanship and whaling technology were absorbed and adapted by the Japanese. The exhibition gallery has been designed to evoke a calm and welcoming Japanese milieu, with faux rice-paper screen architectural elements and lanterns and flags with bi-cultural decorative motifs. All labels and signage are produced in both English and Japanese.
Two historically significant artworks attract attention; the stylized 1845 Japanese painting of the Sag Harbor ship Manhattan, and, from more local sources, an oil portrait of the whaling ship John Howland, painted in 1845 and attributed to Fairhaven sign painter Caleb Purrington, who would later contribute his artistic hand to the whaling voyage panorama in the museum's collection. Although depicted at anchor in the Society Islands, this was the ship that, on a previous voyage under Fairhaven Captain William Whitfield, rescued Manjiro and brought him to Massachusetts.
Other displayed artifacts include many gathered by whalers during pre-treaty contact, such as a shamisen (long-necked Japanese lute), a short sword, compass, coins, a simple lacquer ware bowl, a piece of pottery, and a small cast-iron tea kettle
"These are some of my favorites in the show," said the chief curator, "because they reveal how these everyday working guys, without benefit of common language or culture, made successful efforts to interact with each other and exchange gifts that were readily at hand. This was important contact on a basic human level."
Signs relate the evolution of Manjiro's story while the displayed documents and objects provide actual and tangential touchstones to the narrative. On his eventual return to Japan in the company of two of his original castaway companions, which was undertaken at the risk of all of their lives, Manjiro was subjected to months of interrogation by local magistrates. Some enlightened samurai officials, however, would decide his fate. Citing the exhibit's wall signage, it was they, like Manjiro himself, who "foresaw that contact with the outside was inevitable and, if handled properly, could be advantageous for Japan. The three castaways were not only freed, but Manjiro was twice elevated in social station into the ranks of samurai of the Tokugawa Shogun; and he was awarded a surname, Nakahama — high honors for a lowly rural fisherman."
---
This story appeared on Page C10 of The Standard-Times on April 15, 2004.