Guided Education Programs
Explore the Whaling Museum's art, history, science, and culture content through a guided field trip with a Museum educator.
Guided programs are designed to comply with Massachusetts Curriculum Frameworks and Common Core standards. Guided programs are offered for groups of 10-60 students; for groups of more than 60, we are happy to divide your group across multiple days. (Groups with fewer than 10 students may still book a guided program but will be charged for a minimum of 10 students at the discounted group rate.) Most programs can be adjusted to meet group needs, and the Education Department can work with you to customize your guided experience. Please read below for more information on available programs and to schedule your field trip.
For information on program rates click HERE.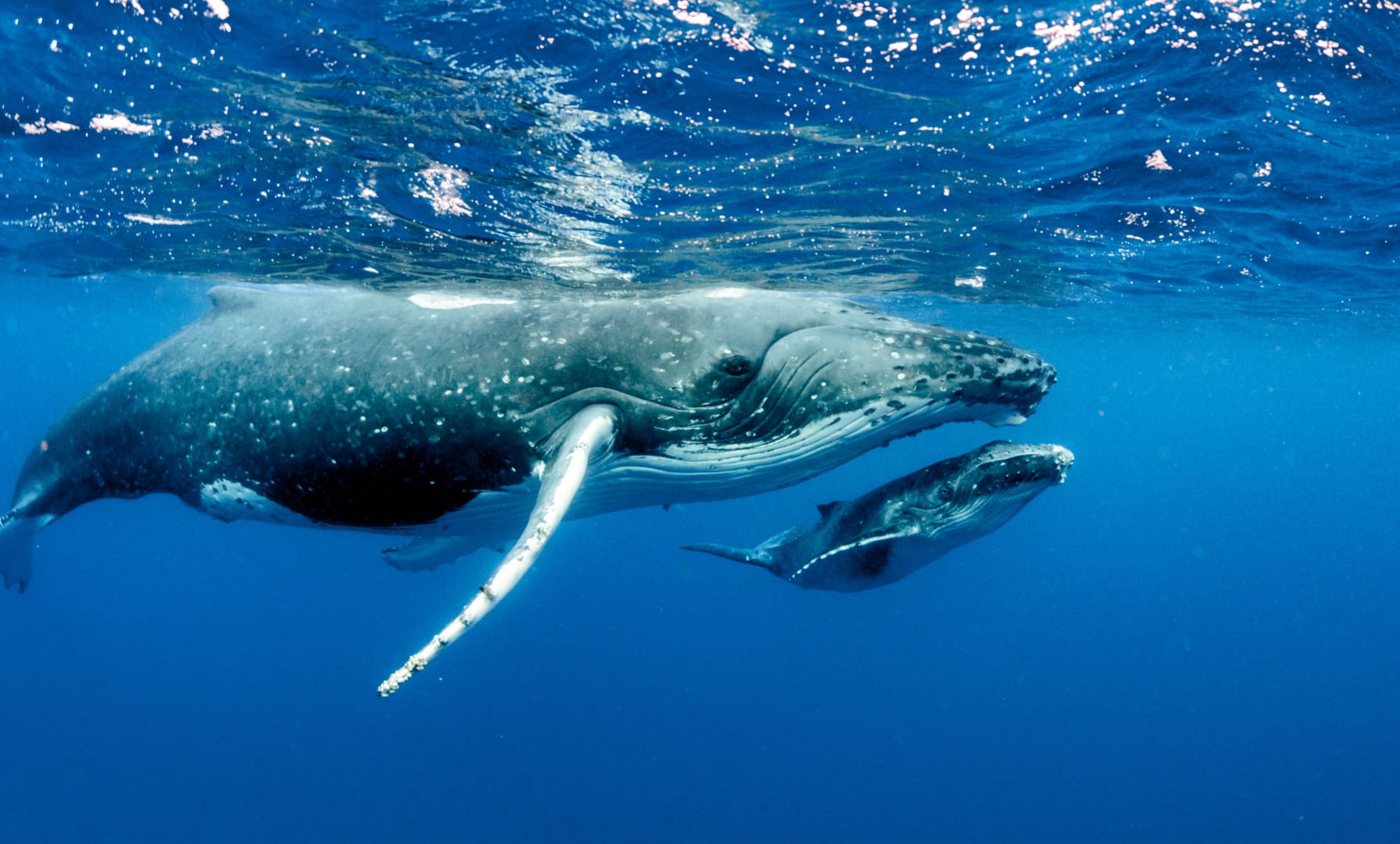 Elementary/Middle (K-8)
Up to 60 students | 90 minutes
Offered Tuesday-Friday Mornings Only
Whales, dolphins, and porpoises (cetaceans) are fascinating animals that have captured our attention for centuries. Through the use of real whale artifacts, hands-on teaching tools, and our magnificent skeletons, students will learn about these amazing animals and discover how we can help protect whales today.
Learning standards will be met as students:
Compare structures of related species
Examine adaptations that enable survival in a watery environment
Listen to audio files and see visual representations of sounds of different cetacean species
Discuss various ways that students can help protect whales today
Elementary/Middle/High (3-12)
Up to 60 students | 90 minutes
Offered on Tuesday-Friday Mornings only
New Bedford has a deep and rich history. In this survey of the community, students will explore the indigenous people of New England, the first explorers and settlers, and the lives of whalers who contributed to New Bedford's historically unique community. Students will also use mapping and interactive exhibits and artifacts to enhance their learning and understand the evolving southcoast region.
Learning standards will be met as students:
Recognize the diverse nature of the people who inhabited what came to be known as New Bedford and identify what groups contributed to its change and growth
Learn about the indigenous people of New England, European explorers, and early settlers and their relationship with each other and the land
Discover the daily lives of whalers on a whaling voyage and the products created by the whaling industry
Use maps to identify historic Native Peoples' regions as well as European explorers and American whaling voyages
Elementary/Middle (3-5)
Up to 20 students | 60 minutes
Offered on Tuesday-Thursday All Day
Students will discover the unusual adaptations of squid by investigating their external and internal anatomy. Students will be directly involved in locating and examining specific features of these important aquatic animals. They will learn the functions of these body parts and the role they play in daily activities and survival.
Learning standards will be met as students:
Examine internal structures, including those responsible for absorbing oxygen, circulation, and reproduction
Examine external structures, including those responsible for locomotion, catching prey, and evading predators
Create a food web that demonstrates the squid's critical role as both predator and prey in the ocean ecosystem
Learn where squid and other cephalopods fit into the taxonomy of invertebrate organisms
Allergy Notice: The Squid Dissection program includes close interaction with squid, including, but not limited to: handling squid with gloves, interacting with squid fluids in a classroom setting, and being in a room where the smell of seafood is apparent. Squid are considered shellfish. Participants who have a shellfish allergy should be aware of this type of interaction. For questions about this lab and allergies, please call 508.717.6885.

Elementary/Middle/High
Up to 80 students | 90 minutes recommended
Everyday, Afternoons Encouraged
Self-guided tours allow students to explore the museum at their own pace while discovering the museum's many stories and unique objects. Self-guided tours also allow educators to highlight themes or topics being explored in their classrooms in personalized ways. The Museum's Education Team is happy to work with you and your group to design your self-guided experience.
Elementary/Middle/High
Up to 200 students | 25 minutes
Everyday, Daily Showings at 10:30 AM, 11:30 AM, 12:30 PM,1:30 PM, 2:30 PM
Big Blue Pictures, an immersive 3D theater experience at the New Bedford Whaling Museum, is the first and only 3D theater on the SouthCoast of Massachusetts. Students can either join a public screening or choose a film from our 3D library for a private screening on the hour.
"These programs are supported in part by grants from the New Bedford, Fairhaven, Dartmouth, Acushnet and Westport cultural councils, local agencies which are supported by the Mass Cultural Council, a state agency."